If you want to do up your bathroom the way not many have explored even in thoughts, give it a touch of the vintage and rest assured, your creativity will hit the bull's eye! Opt for amazing vintage styling in your bathroom and discover what it felt like to live in those beautiful days gone by. To begin with, try to get the feel of vintage bathroom designs. For that, sift through the pages of history in magazines and web featuring interiors of history to get a view of the style and aura of vintage bathrooms. If you finalize going for a vintage bath, get talking to a good interior designer, pour your heart out as to what exactly you desire. It'll very well initiate you into the beautiful vintage world.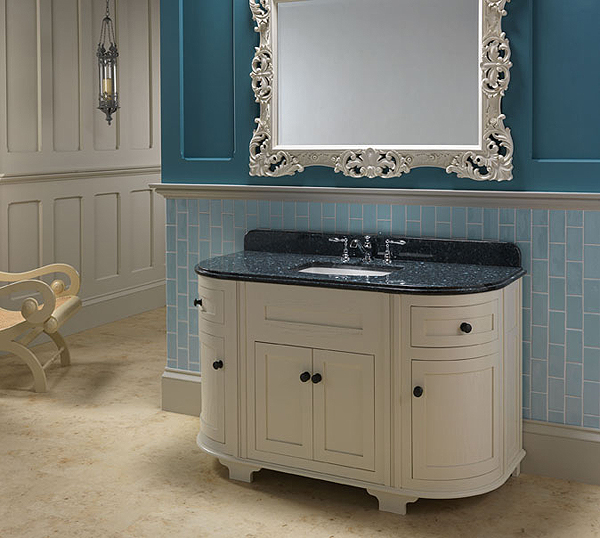 With some smart planning, you can combine the traditional and the modern and give your bathroom a complete look of the past and yet smartly incorporate modern amenities in it to have the best of both the worlds; beauty and grace of the past, and amenities and facilities of today. Design features of the past centuries up to the early 20th century will give you a glimpse into the essence of vintage baths. Clear your mind of typical notions of a vintage bathroom such as bulky bathroom products, accessories in plain neutral, off-white or dark colors, claw-foot tubs, pedestal sinks, console sinks etc.. There's a lot more to vintage bathrooms than that as you'll understand when you take a look.
When you delve deep into understanding vintage bathrooms you'll find an aura of a rich blend of opulence, majesty and rich splendor. You will be mesmerised by how classically, beautiful ornate carvings figure all over the bathroom, especially on furniture. In vintage bathrooms, the ambience is enriched by background drenched with lavish colors and deep hues. Refined fabrics, trimmings, cords and tapestry coverings complement the furnishings.
Marble is a vital element that fortifies the impact of the royal touch of the vintage. Thick slabs are used extensively around the basin, deck, sinks and faucets. Basins incorporate chrome consoles or ceramic pedestals. The connecter toilet suites have chrome or gold trimmings and timber seats are often used in federation style bathrooms.
The bathing area has luxurious faucets or three piece tap ware made of brass, nickel or copper coupled with artistic ceramic handles and gold plating. The lever handles are of porcelain or metal. Double towel rails, soap dish, robe hook, are usually ornate and complement the tap ware.
As for the walls, they are usually draped in munificent wallpaper, embellished with stone paneling or enveloped with elaborate moldings. These days, smaller format wall tiles including feature border, pencil or bull nose tiles are also seen. Oriental rugs, classic basketweave floor tiles, intricate patterns on tiles such as chequered also feature as integral part of flooring for the bathroom to qualify as aesthetically vintage.
When it comes to the embellishments, collectibles and paintings are displayed in antique picture frames. An elaborate mirror or a vanity table to place toiletries on may be kept in a corner. Beautiful chandeliers dangling at the top complete the air of the elegant, old world charm residing only in vintage baths.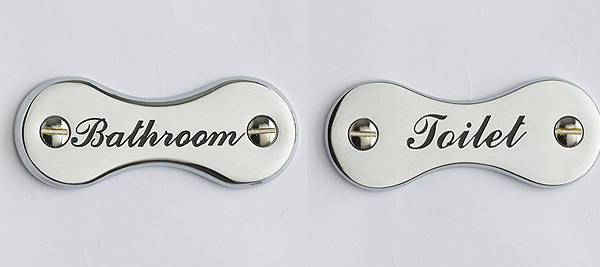 Some other quintessential features and craft that characterize vintage bathrooms are exposed plumbing with bottle traps, small stools and/or ladders plug and waste facility to the basin rather than a pop up waste.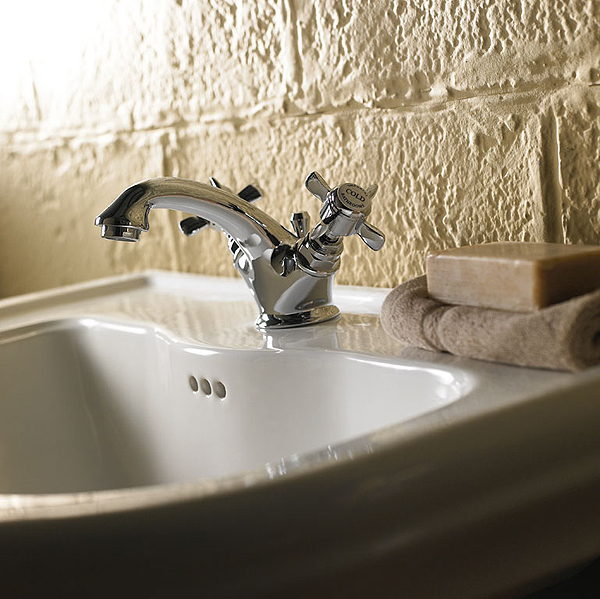 Choose your colors, consider the space available and plan accordingly. You'll have to bear in mind throughout that unlike today, people in the earlier ages lived in sprawling, spacious houses and their bathrooms used to be as gigantic too. We're indeed lucky to live in times where modern amenities are available to make living luxuriously comfortable and easy even as we have the choice to live like they did in
the yester years!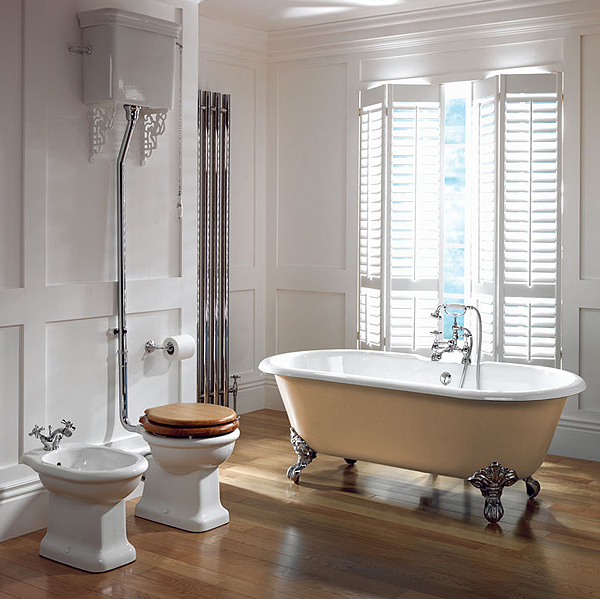 Neelam Roy is a blogger and a bathroom designer. She likes to write on New Bathroom fixtures
such as designer cubicles and quadrants
. She is also fond of cooking and keeps herself busy in other house hold works.