Living Room is that space where your guests first steps in when they visit your home. As a home maker, one need to make sure that the first impression you provide the visitors is the best one. Hence one need to be extra careful while selecting the furniture and décor items for this room.
The quest for living room furniture should begin by analyzing your wants. What exactly do you want in a living room? This depends on how big the living room is. Depending on the size, space and brightness of the room one need to zero in on the furniture and accessories to buy.
Image courtesy Apartment Therapy
Sofa:
The first thing that comes to mind when we think of living room furniture is sofa. Sofas are available in different varieties and colors. There are contemporary sofas with smooth and straight feet whereas others are traditional with carved wooden feet. Same is the case of arms. Depending on the theme of your room you can go for either contemporary or traditional sofa. Sofas can also be of tight back or loose back as in case of
Vintage seater sofa
. When it comes to pricing, factors like the wood used, the type of upholstery etc plays a very important role. Sofas made of hardwood and upholstered in leather are more expensive than sofas made of soft wood and upholstered in fabric.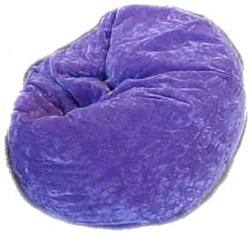 Image courtesy sewing.org
Other seating: If the living room is big, one set of sofa may not be enough. In such cases there are other seating options like loveseats, futons and bean bag chairs. On the other hand, if your room is small, then there is no need to stuff the room with big size sofas. In such cases also these seating options will be beneficial.
Image courtesy hometone.com


Entertainment center: Once the seating is decided, next comes entertainment center. This, however, can be optional since most of the modern gadgets have wall mounting facility. But if you have large living room, you can go for a separate entertainment center with shelves and media storage facility.
Tables: Living room tables come in the form of coffee table and accent tables. These can either be mirrored, glass or wooden table. If your living room is small, then mirrored table would be a good option as it can reflect light.
Accessories: There are innumerable accessories available for living room which can be kept either in the wall or on the storage rack. Mirror, fresh flowers, scented candles, potpourri etc can provide the much needed beauty and freshness to your room.
For sourcing living room furniture and accessories, there are innumerable ways. If you are tight on budget you can try garage sale, second hand shops, auctions etc. Recycled and
shabby chic furniture
are also getting much popularity nowadays. On the other hand, if you are the one who prefer brand new furniture for your living room look no further. There are innumerable online shops out there which help you buy the best stuff at the best rate. Shopping comparison sites are a boon for such shoppers.